François Pérol has been president of the Banque Populaire – Caisses d'Epargne group (BPCE) since 2009. He began his career in 1990 at the General Inspectorate of Finance, and will continue in political spheres including the Ministry of the Economy, the Industry and Finance in 2004. He joined Rothschild & Cie Bank from 2005 to 2007, where he will be a banker. He will be appointed Deputy Secretary General of the Presidency of the French Republic in 2007 where he will address important issues such as the proposed merger of Suez and GDF, the purchase of shares of Thales by Dassault Aviation or the Areva file. He will advise the presidency on the merger of the future Groupe BPCE, which he will lead in 2009.
He was the guest of Cabinet ARC in November 2014 during a breakfast debate during which he was able to speak on various topics such as banking and security, Basel III regulations or crowdfunding. .
Breakfast debate November 2014
Find the details of the interventions of this breakfast debate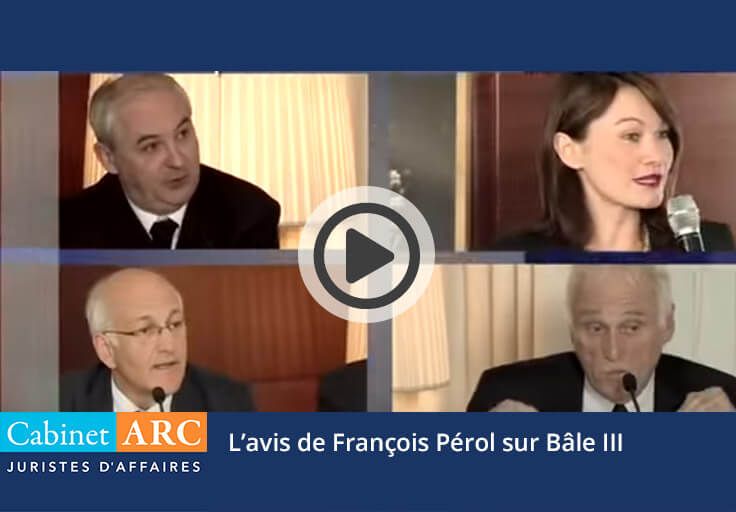 Basel III regulations
François Pérol's opinion on Basel III, measures to strengthen the regulation, control and risk management of banks.
---
---