Hervé Novelli is a member of the Board of Directors of the Center des professions financiers. He began his political career as a Member of Parliament for Indre-et-Loire between 1993 and 1997 before being elected Member of the European Parliament from 1999 to 2002. After a new term as Member of the National Assembly, he will be appointed Secretary of State. State responsible for Trade, Handicrafts, Small and Medium Enterprises, Tourism, Services and Consumption from 2008 to 2010. He was the guest of Cabinet ARC on November 22, 2016 around the theme:
« Towards a way out of the crisis? »
Find the details of the interventions of this breakfast debate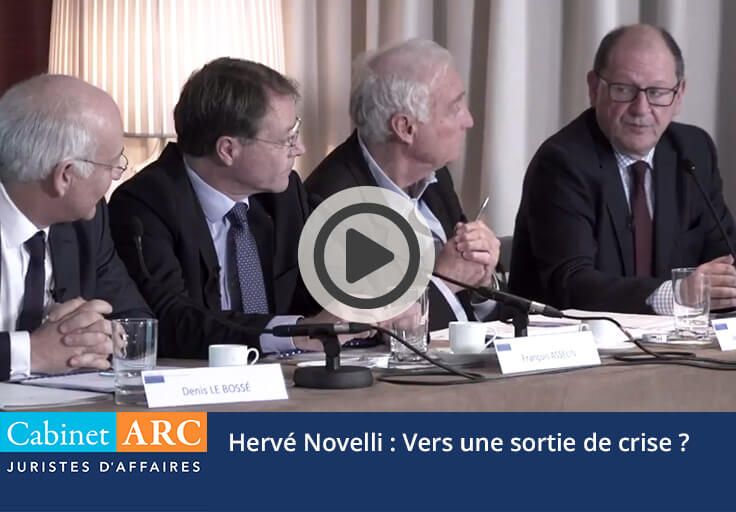 Towards a way out of the crisis?
Following his intervention during the breakfast debate on 22 November, Hervé Novelli expressed his confidence that a possible way out of the crisis and the means to achieve it.
---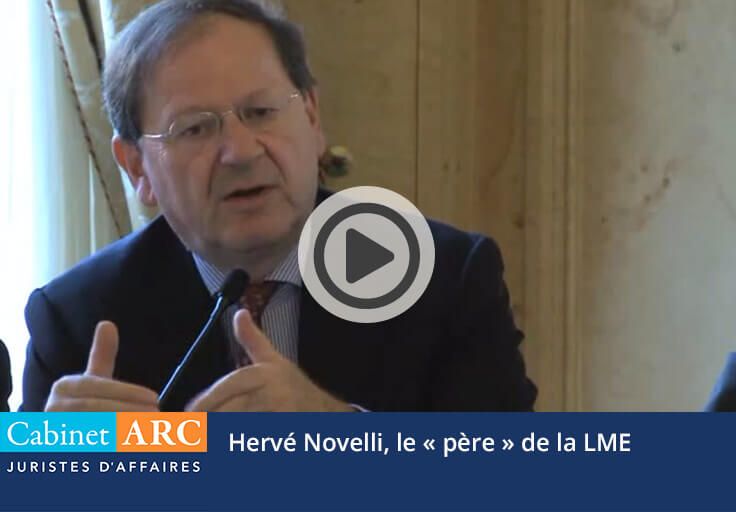 Hervé Novelli, the "father" of the LME
80,000 French companies were able to overcome the crisis thanks to OSEO, which intervenes throughout the entire corporate finance chain.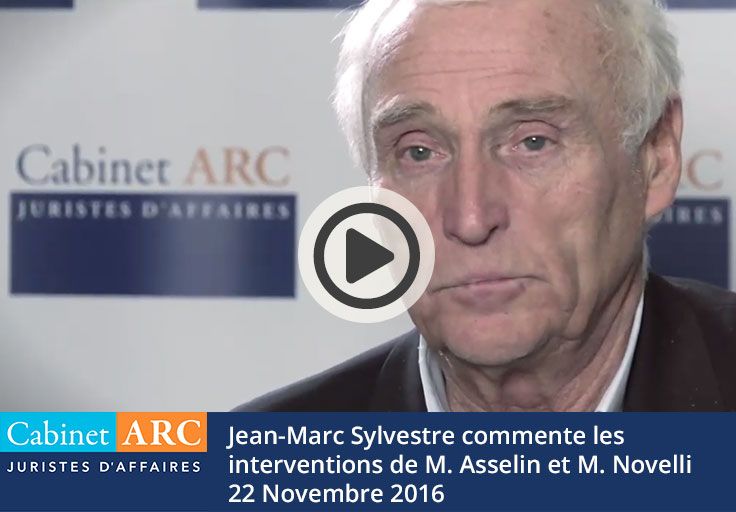 Jean-Marc Sylvestre comments on the interventions of Mr Asselin and Mr Novelli
Jean-Marc Sylvestre, editorialist, comments on the interventions of François Asselin, president of the CGPME and Hervé Novelli, former Secretary of State for Enterprises and Foreign Trade. The latter expressed their point of view as to a possible way out of the economic crisis and on the effects of the LME law.
---