Public Investment Bank (BPI) since its creation in January 2013. He started at the Inspectorate of Finance in 1988 before joining the cabinet of the Minister of Social Affairs and Integration in 1992. He will then evolve to different positions within France Telecom and notably its Wanadoo branch. He will join Capgemini in 2003 where he will hold various positions. Pierre Moscovici, Minister of Economy and Finance, appointed him Chief Executive Officer of BPI in 2013, a position he still holds today. He was the guest of the Cabinet ARC on April 1st, 2014, to discuss with the participants of the breakfast debate around the theme:
« Financing French companies in crisis »
Find the details of the interventions of this breakfast debate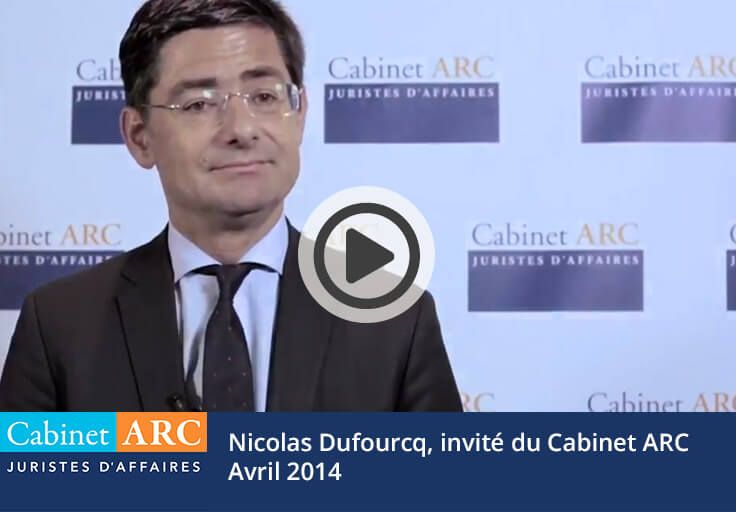 Nicolas Dufourcq, guest of ARC Cabinet
Mr. Dufourcq presents the history and the business of Bpifrance.
---