Your money has no time to lose
Business lawyers specialists in debt collection

ACCOR Group
Activity : First global hotel operator
Headquarters : Paris
Locations : 92 countries
Workforce: 280.000 employees
Sales : 3.610 M€
ACCOR: Cabinet ARC's strengths
PAUL HAMAN – Credit Management Director ACCOR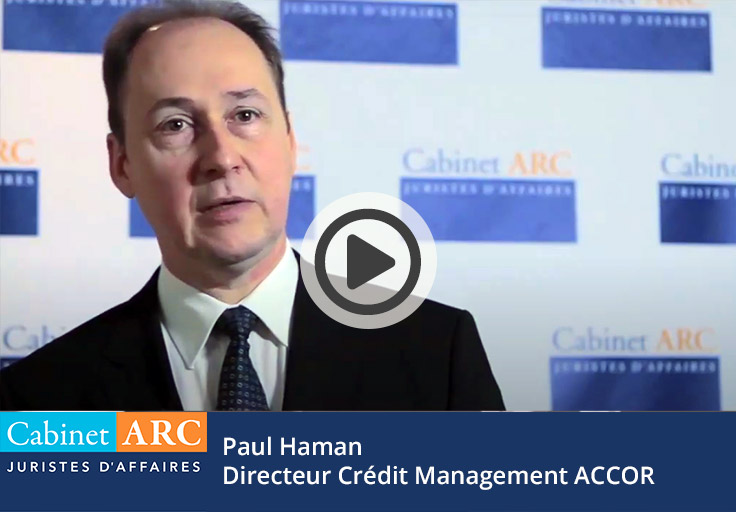 "Cabinet ARC's strengths in this context lie in its expertise. You feel as if you are dealing with people who are extremely specialized in their field, who know the procedure inside out, who knows how a debtor will react to the different procedural weapons available. Which gives them a distinct advantage over other firms, over the approaches employed by other firms who concentrate more on implementing the process. They are more focused on analysing records, and the most appropriate technical decision, in fact bespoke, as against what I would call industrial scale production.
I would particularly recommend them in the most technical areas, on the receivables that are the toughest to get. Whether elsewhere for debts on the national level, or on national territory. But also international debts, export debts, where again it supports us in countries where it is really difficult to recover debts. Once again I would recommend them for overseas export because they have an approach that once again is adapted to the context and to local specificities."
Cabinet ARC's expertise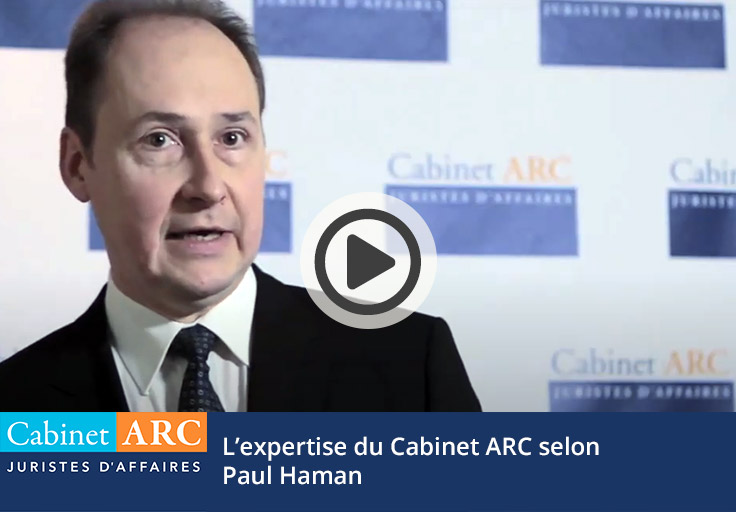 "So we chose to partner with the Cabinet ARC by word of-mouth, by reputation. And we happened to have a customer who had defaulted on several of our establishments. And we handed over one of these receivables to our long-time partner firm and then ultimately the same receivable, an exactly similar receivable relating to another establishment that in parallel we handed over to Cabinet ARC. In practical terms the results came through a quite different approach to the cases.
We had a result that was much more efficient in terms of recovery times from Cabinet ARC, which used a technique that the other firm was not in the habit of using – in fact conservatory seizure. Which quickly made it possible to release funds and as apriority pay the hotel which had handed over the debt to the Cabinet ARC. As against the one that didn't use it and which therefore used somewhat more traditional methods, and the debt collection was also positive but it took much longer than with the leverage of the conservatory seizure. The difference between the two was several months."
The Cabinet ARC survey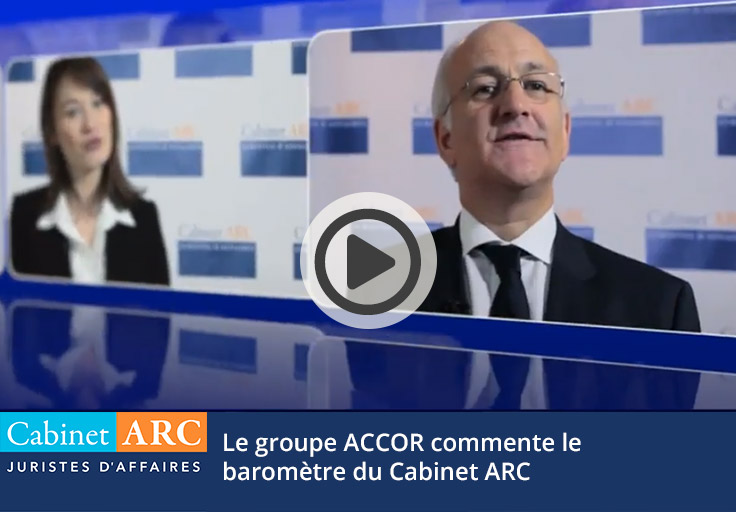 "The IFOP ARC survey is, I would say, really interesting. In this respect, as it has been repeated, it gives a vision over time, of developments, how the economic players feel about the economy and cash flow problems. And so it also gives you a wider view of the environment and changes in the mentality of economic players, versus the crisis we are experiencing and again see further ahead, to where we're headed, where economic players think the economy will go, and therefore guide our action. What I would say is really that the key word is anticipation and it is very difficult to anticipate without knowledge, without visibility, and that is one of the instruments that give some visibility in the present economic environment."